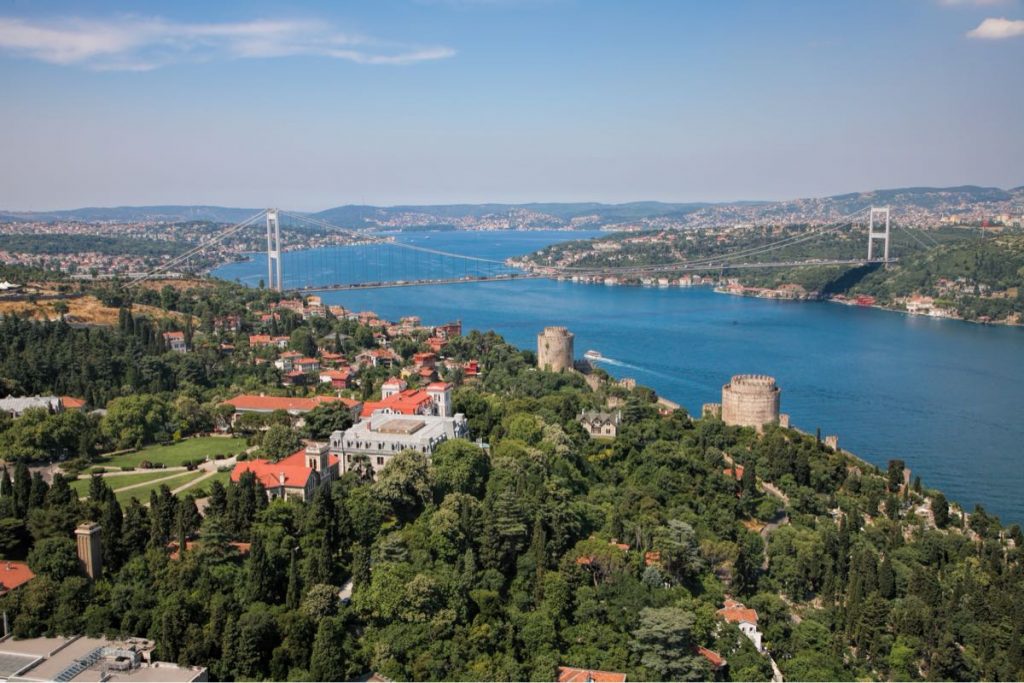 IST06 MORNING BOSPHORUS CRUISE
We begin with a brief visit to the 17th century Spice Bazaar*, one of Istanbul's most colorful, bustling attractions. Next, we travel the Golden Horn on our way to an unforgettable cruise along the Bosphorus, the majestic strait that runs through Istanbul, linking Europe and Asia. From our cruise boat, we view the dramatic sights lining the Bosphorus' wooded shores: mosques, a bridge that for a time was the world's longest and Rumeli Hisar›, a massive fortress built by Mehmet the Conqueror in just three months as he prepared to take Istanbul. Also noteworthy on this tour are the 19th century mansions of the Ottoman elite and the Sultans' fanciful gingerbread palaces and hunting lodges.
*On the rare Sundays when the Spice Bazaar is closed, we offer an orientation session.
**The Spice Bazaar may be visited prior to the Bosphorus Cruise, depending on the number of tour participants.